Arun Srivastava – Chairman
Arun Srivastava CPA-CMA, MBA is the CEO & President of Paystation Inc. a Canada wide Payment Technology company, established in 1955 with head quarters in Mississauga, Ontario. Paystation Inc. is the pioneer in leading payment solution provider for financial institutions, credit unions, the Canadian government and businesses. While keeping current with the continual evolution of technology, Paystation provides premium products including cheque scanners, imaging solutions, instant card issuance printers, cheque writing technologies and document protection to the Canadian marketplace. Paystation's new venture provides end to end IT services including remote Managed IT services for Small to Medium size Enterprises (SMEs).
Arun has been the President of the Indo-Canada Chamber of Commerce (2016-2017). During his tenure several initiatives were launched to bridge the Indo- Canada bilateral relations and most remarkable includes the leadership role in coordinating the largest Indo-Canadian business expo delegation of 138 companies in Toronto from India.
Arun was awarded the Diversity Enterprise award for 2013, the Mid-Week South Asian Entrepreneur for 2013 and received several community service awards for dedicated service to the community.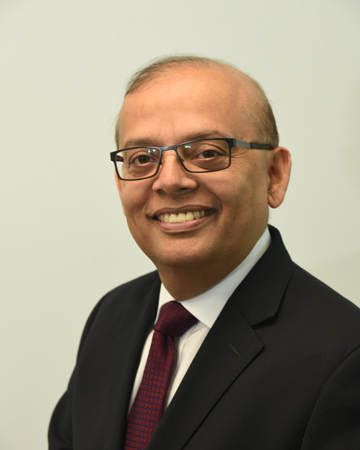 Anu Srivastava – President/CEO
Anu Srivastava is an exceptional community leader, humanitarian and activist.
Anu has contributed significantly as a finance professional in Municipal Government and Hospitals. She has been instrumental in providing international exposure to the Greater Toronto Area while spearheading the International event of IIFA and initiating the cultural vision for "Year of India in Canada" in 2011.
Anu is the Chair/President of Panorama India and has played a phenomenal leadership role to bridge the Indo Canada bi-lateral relations through showcase of culture. She introduced several initiatives to solidify the objective and profile of Panorama India which is an umbrella organization of 100+ community and cultural organizations.
Anu has been an impressive community philanthropist leader in raising funds for local hospitals and volunteered relentlessly since 2004. In 2014 she was the Community Chair of Trillium Health Partners Diwali Gala Fundraiser and has helped raise $14m for Credit Valley Hospital, Mississauga Hospital and Queensway Health Centre for the "OM Fracture Clinic", Seniors Program, Endoscopy Unit, Cardiac Care, Cancer Care and Stroke Unit.
Anu Srivastava is a recipient of Queen Diamond Jubilee Award; CIBC's Midweek top ten South Asians in North America in the field of Community Leadership; Top 20 South Asian Power List; Top Forty over Forty; Leading Women Building Communities by Premier of Ontario; 2017 The A-List and many community organization awards.