ANU SRIVASTAVA – FOUNDER/CEO
Anu Srivastava is the Founder/CEO of ARRA Arts, an exceptional community leader, humanitarian and social activist.
Anu has contributed significantly as a finance professional in Municipal Government and Hospitals. She has been instrumental in providing international exposure to the Greater Toronto Area while spearheading the International event of IIFA and initiating the cultural vision for "Year of India in Canada" in 2011.
Anu is the Past Chair/President of Panorama India and has played a phenomenal leadership role to bridge the Indo Canada bi-lateral relations through showcase of culture. Under her volunteer tenure from 2014-2019, Anu created the legacy of the largest India Day Parade in North America led by a celebrity Parade Marshall together with a spectacular cultural display of 20 decorated floats on the streets of downtown Toronto. India Day 2019 experienced historic attendance of 85,000+ people. Anu introduced several initiatives to solidify the objective and profile of Panorama India which is an umbrella organization of 100+ community and cultural organizations.
Anu has been an impressive community philanthropist leader in raising funds for local hospitals and volunteered relentlessly since 2004. In 2014 she was the Community Chair of Trillium Health Partners Diwali Gala Fundraiser and has helped raise $14m for Credit Valley Hospital, Mississauga Hospital and Queensway Health Centre for the "OM Fracture Clinic", Seniors Program, Endoscopy Unit, Cardiac Care, Cancer Care and Stroke Unit. Anu has been actively involved in uplifting the welfare of the underprivileged girls and has donated a hostel with full education for 100 girls in Uttar Pradesh, India.
Anu Srivastava is a recipient of Queen Diamond Jubilee Award; CIBC's Midweek top ten South Asians in North America in the field of Community Leadership; Top 20 South Asian Power List; Top Forty over Forty; Leading Women Building Communities by Premier of Ontario; 2017 The A-List; Chairman's Award Credits Heritage Mississauga and many community leadership awards.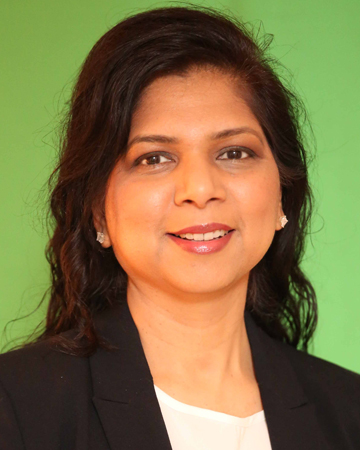 SUMEETA KOHLI – EXECUTIVE DIRECTOR
Sumeeta Kohli is the founder and operator of her marketing consulting company "Global Marketing" – Think Global Act Local. Sumeeta has over 20+ years' experience of working as a marketing and events management strategist and expert across several industries.  Key area of focus has been marketing strategy planning, events management planning and execution.  Her particular area of focus is strategically-driven marketing and business development within B2B , B2C and consumer markets   Her areas of expertise expand across a span of marketing pillars starting with integrated marketing programs, events management and campaign management within key verticals such as retail, partner, online strategy and c-commerce based marketing.  Prior to starting her marketing consulting practice, Sumeeta has worked at companies such as Ingram Micro, Rogers Communications and Blackberry.
Throughout her career Sumeeta has developed extensive expertise in strategic development, management and execution of global partner online portals and marketing program management, with a targeted focus on acquisition and retention-focused campaigns. Sumeeta has over 20 plus years in events management supporting events both internal and external for clients.
Sumeeta has given much of her personal time to philanthropic and non-for-profit organizations over the last many years.  Sumeeta was the interim chair for Panorama India and an active board director for the last 4 years. Sumeeta has been involved other organizations such as Indo Canada Chamber of Commerce.
Sumeeta is the Executive Director at ARRA Arts to help deliver cultural events and programming with the highest of qualify and level of excellence.