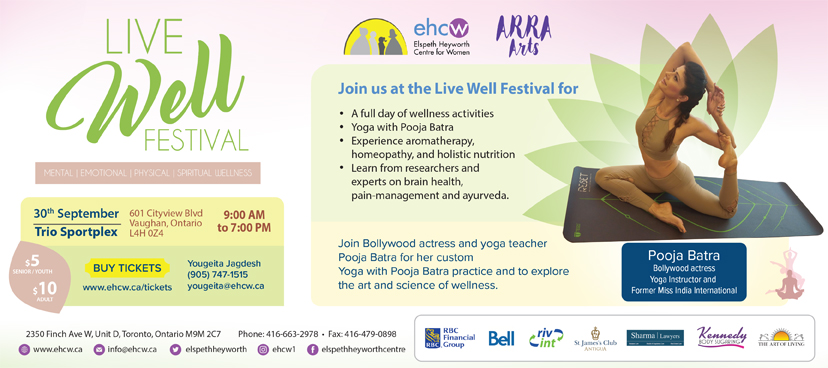 Live Well Festival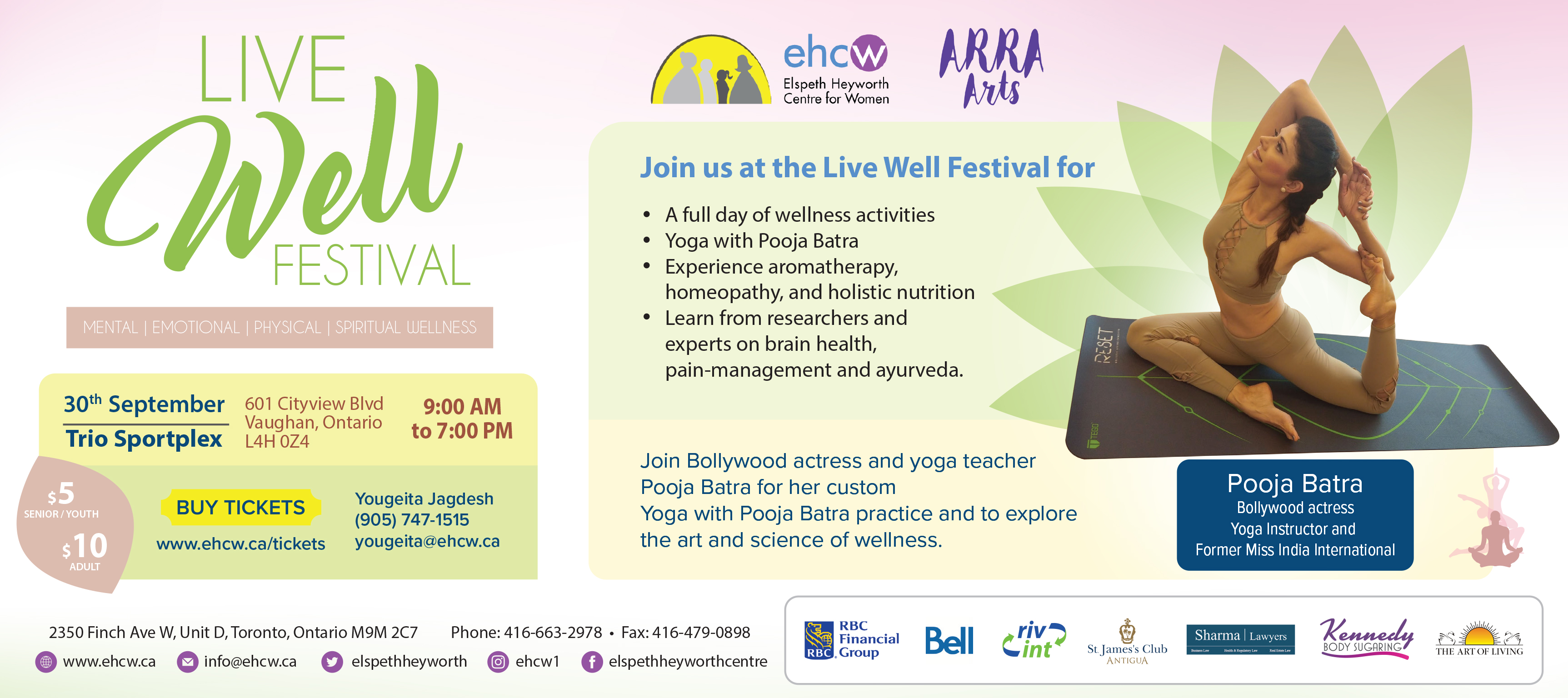 Tickets
Tickets are available at this time.
Event Name: Live Well Festival
Showtime: Sunday, September 30, 2018
Location: Trio Sportplex
601 Cityview Blvd Vaughan, Ontario L4H 0Z4
Join Bollywood actress and yoga teacher Pooja Batra for her custom Yoga with Pooja Batra practice and to explore the art and science of wellness.
Join us at the Live Well Festival for
A full day of wellness activities
Yoga with Pooja Batra
Experience aromatherapy, homeopathy, and holistic nutrition
Learn from researchers and experts on brain health, pain-management and ayurveda.

Exclusive Television Media Sponsor